Enhance Your Radiology Career
BCRS is dedicated to enhancing and advancing the role of our radiologist members through advocacy, resources and support. Join BCRS to start enjoying your exclusive membership privileges.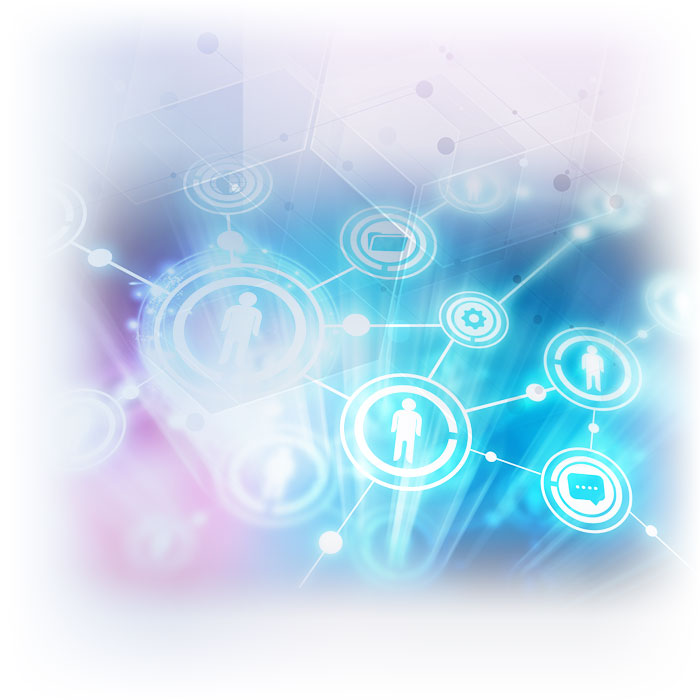 Practice Support
Guidelines, protocols, fee codes, scholarships and career advancement opportunities to help you excel.
Advocacy
Promoting the voice of radiology through strategic planning, general meetings, public awareness, and negotiating with stakeholders.
Continuing Medical Education
Keep your training up-to-date with a stream of quality live and on-demand courses that suit your subspecialty and schedule, delivered by leading Canadian and internationally recognized radiologists. Online, on-demand, Section-3 accredited programs are FREE for BCRS members.
Protecting Your Economic Interests
BCRS is focused on the issues and opportunities that create the best value and return on investment for our members. Your membership fees go directly towards supporting initiatives to help your practice flourish.
How We Help

Represent radiology at all tables where compensation is involved.
Make fee allocations, submit new fee items, and liaise with MSP.
Advocate for capital and operational funding at the Provincial and Health Authority level to ensure best-practice service delivery.
Complete management of radiology fee codes and billing policies, new and existing.
Protecting Your Professional Interests
BCRS lobbies and influences a wide range of stakeholders to protect the interests of the profession, taking patient-focused and radiologists as solution providers approaches to achieve success.
How We Help

Take concerns and initiatives to the appropriate government bodies.
Ensure that the voice of radiology is heard at all the right tables.
Advocate on behalf of all radiologists regardless of practice settings.
Regularly communicate with other Provincial and National radiology associations to provide members with insights into emerging political and health policy initiatives.
Our Radiology Family
From scanning your first image to teaching the radiologists of the future, BCRS has a collection of tools and resources to help you succeed at every stage of your career. Learn how to become a member.
Regular Member
$1,550.00
First Year in Practice
$775.00
Reduced Practice
(Practicing Radiologists Working < 50% of Their Usual Workload)
$775.00
Retired or Professionally Inactive
$100.00
Fellow
No Charge
Resident
No Charge
Who do We Talk to?
We advocate on behalf of Radiologists with stakeholders in all major sectors.
Who do We Work with?
We form strategic partnerships with other organizations and associations in the field.
Provincial Radiology Quality Improvement System (RQIS)
Ministry of Health
Doctors of BC
Data Review and Validation Committee (DRVC)
Privileging Dictionaries Advisory Committee
Specialists of BC
Medical Imaging Advisory Committee
College of Physicians & Surgeons of BC
BC Medical Quality Initiative (BCMQI)
Diagnostic Accreditation Program (DAP)
How to Join BCRS
Step 1: Join Doctors of BC

Step 2: Join BCRS
** We strongly recommend you also join CAR
Step 3: Receive your BCRS Membership
Exclusive Member News
From the development of position papers, to important media releases, to other timely strategic communications, BCRS is your one stop source for all the latest issues and opportunities related to the practice of Radiology in BC.
Get Involved
Take part in the advancement of Radiology in BC.
Meetings
Two meetings per year – Spring (GM) and Fall (AGM)
Networking
Opportunity to meet with executive and colleagues and exercise your membership rights.
About BCRS
The British Columbia Radiological Society (BCRS) is a non-profit organization that represents the Radiologists who practice in the province of British Columbia. The BCRS supports its membership to advance the art and science of radiology within the province. Specifically, the BCRS promotes:
The highest quality diagnostic imaging and interventional radiology services for the residents of British Columbia through advocacy, education and multidisciplinary;
​Ethical and educational standards of the profession;
​Occupational welfare and interests of all practicing radiologists.
BCRS Executive Council
The Executive Council of the BCRS performs many vital functions for all BC radiologists. We represent radiologists at negotiation and arbitration tables. We see to it that the voice of radiology is heard at the Specialists of BC meetings. We make fee allocations, submit new fee items, and liaise with MSP. We attempt to expand the role of community imaging clinics to ensure they remain viable. We take concerns and initiatives to the appropriate government bodies. We have a great impact on radiology in BC.
If you are a radiologist in BC, we represent your interests and we have materially benefited you in the recent past. If you are a member, thank you! If you are not, make this the year you join the BCRS and get involved in your future. We need your support in our ongoing efforts on your behalf. You can surely add to what we do.